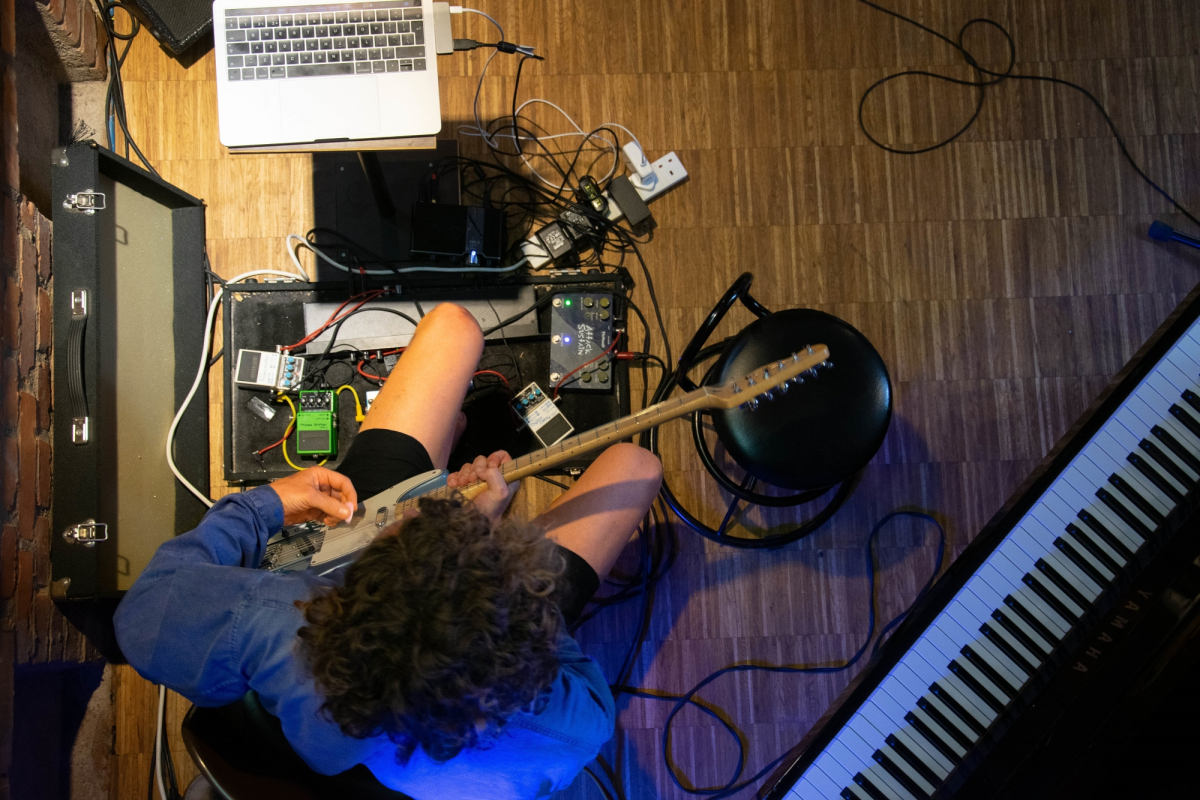 Alex Smalley creates music that is simultaneously abstract and serene. His compositions lend themselves to deeper listening states and convey a gradual, expansive progression.
Over the last 15 years, his music has been released on numerous labels including Barge Recording, Serein, Umor Rex, and Dauw, across all formats. It has also been used for dance performances and films, including the 2012 documentary "Surviving Progress" by Martin Scorsese.
Using a shifting array of analog, digital, and acoustic sources, the music manipulates the perceived sense of time and space.
Careful consideration of the placement of sounds and instruments gives the sense of a natural environment interacting with benevolent technology.
The cross-referenced sound takes influence from electronic music, new age, world music, and experimental sound design.
Optimistic considerations of parenting, nature, wellness, biotechnology, and machine learning are current preoccupations in his music.
After relocating from the UK to Weimar (DE) in 2017, Smalley began creating music under his own name. Previously, he has released collaborative works in the projects
Olan Mill
and
Pausal
.